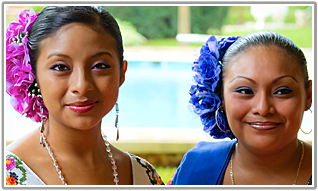 E ntrepreneurship with conscience.  We believe that companies must set a variety of goals including ones targeting moral and environmental impact.
In addition to producing high quality paper, HUUN is also firmly committed to sustainability for the environment and to the Mayan community that birthed this traditional art.
Learn more about our commitment to the environment and the rural people of the Yucatan.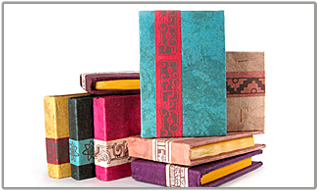 Are you are an artist looking for unique raw materials?  HUUN paper is available in single sheets for a wide variety of artistic applications.
Or are you simply one who appreciates the beauty of handmade items? View our complete stationary sets, covered notebooks, photo frames and other crafted items here.  '
Have something else in mind? Contact Us to discuss a custom design that meets your vision.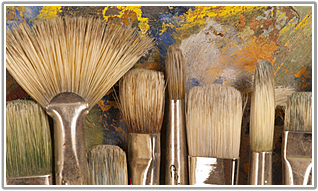 A  fter 20 years of working with and manipulating our beloved paper into everything from textured original art to unique packaging for products, we still marvel at how versatile HUUN paper can be.
In order to show case that versatility we are building an online gallery to feature those artisans that have used HUUN in their work.
Do you have a finished product we could feature on our website?   Click here to link us to your work!